Interview with sparring athlete Nikita Glasnovic 2nd Dan
Picture was taken by WT Grand Slam
Meet Nikita Glasnovic, who almost started her life in a dojang. In her father's Taekwondo club. Already from the age of 4, she started training. It all just began as fun.
"I basically grew up in my father's Taekwondo club and started training when I was 4 years old. But for many years it was just for fun and my little playground. But to be honest, I've been there every evening, Monday to Friday my whole life."
Being so close to Taekwondo all her life, some would say that it was already Nikita's destiny. But no one can keep going if motivation isn't there For her, it was the social aspect, combined with the search of an identity.
"When I was younger it was a lot about having a social life e and finding an identity. I had great teammates and found myself belonging in the Taekwondo world. Also, my entire family are club members, so it was so natural to be there and keep on training and having fun. Later on, it was the competitions, the travels and the feeling of winning that got me. I'm also a real training addict, so I've never had any trouble with motivation."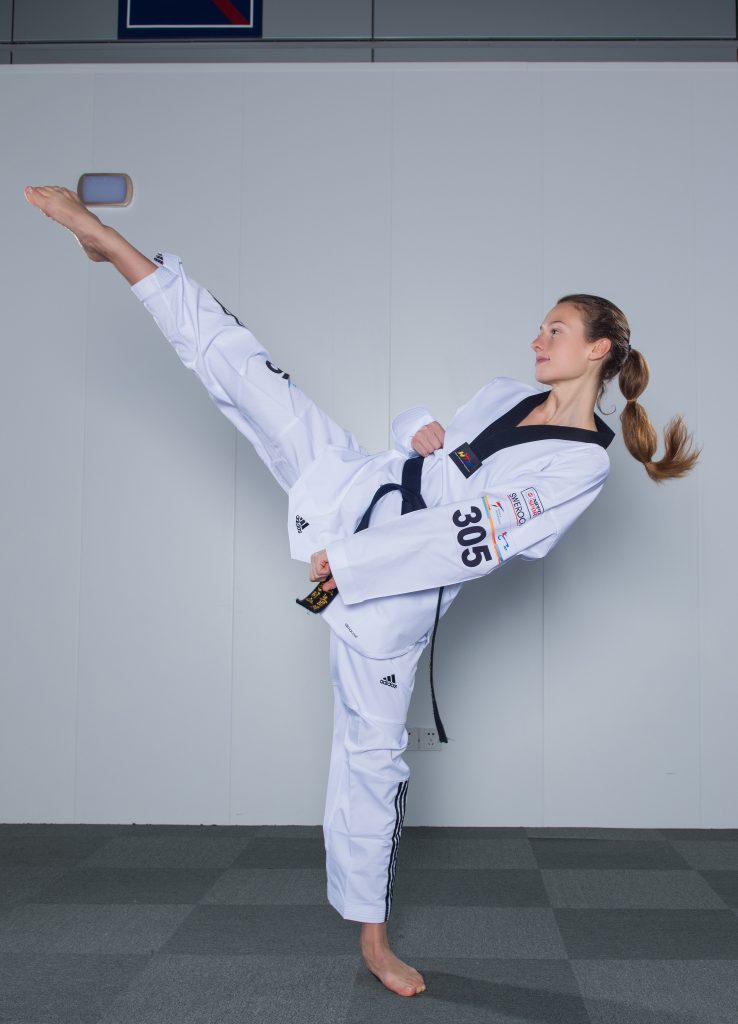 For Nikita, the discipline, the variation, and the excitement when fighting are her overall favorites in Taekwondo. And looking at her achievements, this has gotten her quite far.
"My bronze medal from the World Championships 2017 is quite heavy. But then I'm really proud of my performance at the Olympics, where I sadly landed outside the medal ranks. I have gathered some medals from European Championships in the seniors rank, U21 and as a junior. I'm also happy for my Grand Prix medals (or damn bronze medals haha)"
The intensive of always doing just a little better is a key indicator for most professional athletes. This also goes for Nikita. She is set to go, and have a goal for Tokyo 2020.
"My long-term goal is, of course, to do an even better performance at the Olympics in Tokyo 2020. I dream of winning that Olympic Gold medal."
A bit of advice, if you consider starting Taekwondo.
"Let go, have fun and soak up information like a sponge. Remember that if you want to be good at something, repetition is key."
Nikita Glasnovic, 23 years, 2nd Dan, Athlete