My Taekwondo adventure started already when I was 8 (i am 32 now), I had played soccer before but lost my interest in soccer. I think it was my mother that suggested, that I tried Taekwondo as an alternative.
After a while, my brother joined me, for a short period. I think he made it till his yellow belt, me on the other hand – was caught. I loved it, even when I didn't have training scheduled. I would think about it and do push up and train my taegeuk's at home.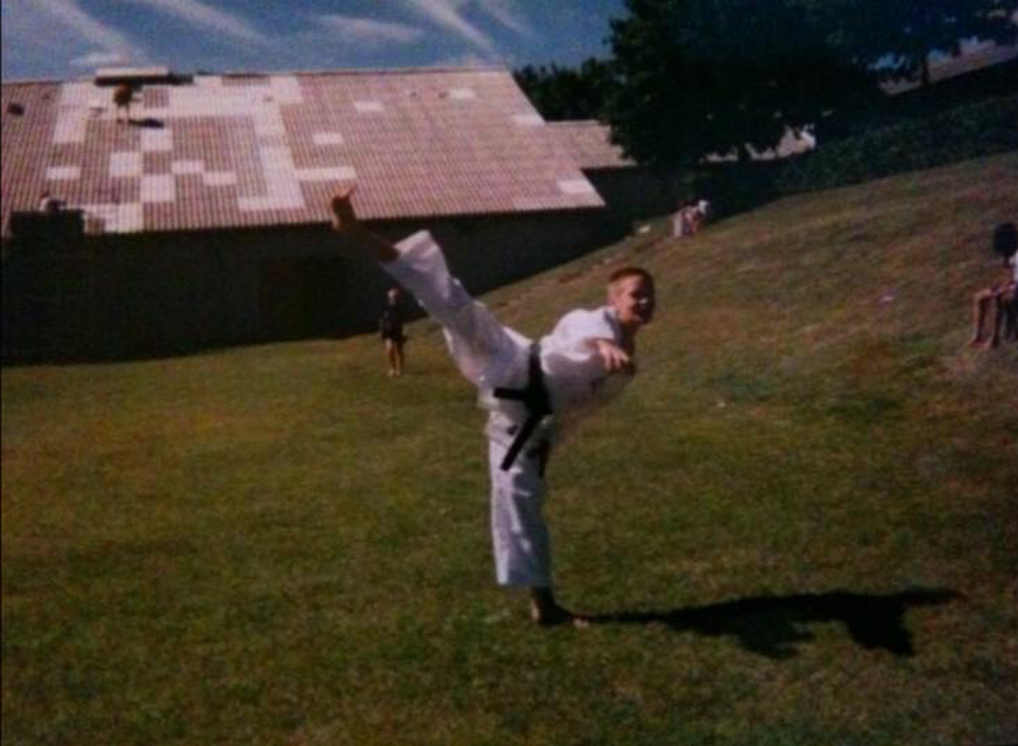 When I turned 13 I was 3. cup Red belt and was training every chance I got. But found my self in a bit of a dilemma, I got a job offer from a local store. The dilemma was, that the working hours for this job conflicted with my training sessions. For most people at the age of 13, it would have been an easy choice. Just to continue with what you love to do, but in my case, I struggled with exactly that. It was my first job, and the opportunity to earn my own money – Was way to big for me to miss out on.
At first, I tried to make it work, but after a couple of weeks, I stopped with Taekwondo.
In the shine of making money, and a new found interest I girls and all that stuff that happens at the ages of 13. I forgot my true passion!
It would take me no less than 16 years to find that passion again, I guess there is a time for everything. And I am glad that I actually managed to find it again. Even though it took me so long, I came back at the right moment. In the grief after losing my grandmother, to whom I was very close. I found all the healing and joy I needed in my Taekwondo classes.
And here I am. Currently a 1-degree black belt.
My name if Danny Millek, and i am the owner of Taekwondo-Life.com. Make sure you check back in, some time soon. That is if want to know, how the Journey goes from here, feel free to comment and share your thoughts too.